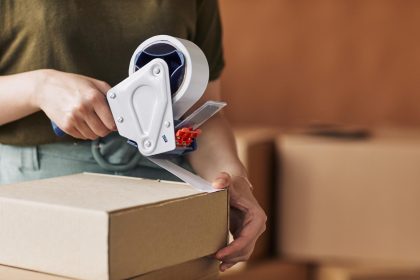 When you're shopping online, the experience is very different than when you're shopping in a physical store. One of the main reasons for this is that online shoppers can't see or touch the product before they buy it. This is where custom product packaging comes into play. By using custom packaging, you can create a more personalized and engaging e-commerce experience for your customers. In this blog post, we'll discuss how custom packaging can improve your e-commerce business.
What Is Product Packaging?
Custom product packaging is a type of packaging that is designed specifically for a certain product or type of product. It can be used for both commercial and consumer products, and it can be made from a variety of materials. Custom product packaging can be printed with a company's logo or other branding information, and it can be designed to protect the contents of the package from damage during shipping. It can also be used to enhance the presentation of a product, making it more attractive to customers.
Why Is Product Packaging and Branding Important?
Custom product packaging and custom e-commerce packaging are important for a variety of reasons. Below we list four key benefits.
Provides Cost Savings
Custom e-commerce packaging helps to reduce the cost of products by allowing businesses to use less material and still maintain the quality of the product. Custom product packaging also allows businesses to create a more efficient production line by ensuring that all products are properly labeled and stored.
Reduces Damages
Custom product packaging is designed to protect your products from damage during shipping and handling. This is because custom product packaging is made specifically for your products. It also enhances the appearance of your products on store shelves and makes them easy to identify.
Improves Efficiency
When customers see your products, they should be able to tell at a glance what your company is all about and what you have to offer. Custom e-commerce packaging can help you to achieve this by making sure that your products stand out from the crowd. With so many products on the market, it is essential to make sure that yours are easily recognizable.
Minimizes Your Carbon Footprint
E-commerce packaging contains a lot of plastic and other materials that are difficult to recycle. By using recycled materials and investing in recyclable packaging for your custom e-commerce packaging, you can make a significant impact on the amount of waste that your business produces and make sure that your products are packaged in a way that is more environmentally friendly.
Types of Product Packaging
Custom product packaging can be designed for different types of products and different budgets. There are many different types of custom product packaging. Knowing which one is right for your business depends on what products you are selling.
Some popular packaging options include:
Corrugated boxes
Padded mailers
Bags and envelopes
Custom product packaging
Contact Lean Supply Solutions for Professional Product Packaging Services
At Lean Supply Solutions, we rise to the challenge of meeting our client's needs through our services which include product packaging, product fulfillment, warehousing and distribution, e-commerce fulfillment, warehouse pick and pack, order fulfillment, and more. To learn more about our e-commerce product packaging options, or to ask any questions, contact us today.