As business grows, so does your inventory, and you might find that one fulfillment center just isn't enough to meet your needs. But a lack of space may not be your only concern when mulling over expanding to multiple fulfillment centers. Overly high shipping costs and too-slow delivery times could also factor into your decision-making. That's why splitting your inventory across more than one center may be the solution.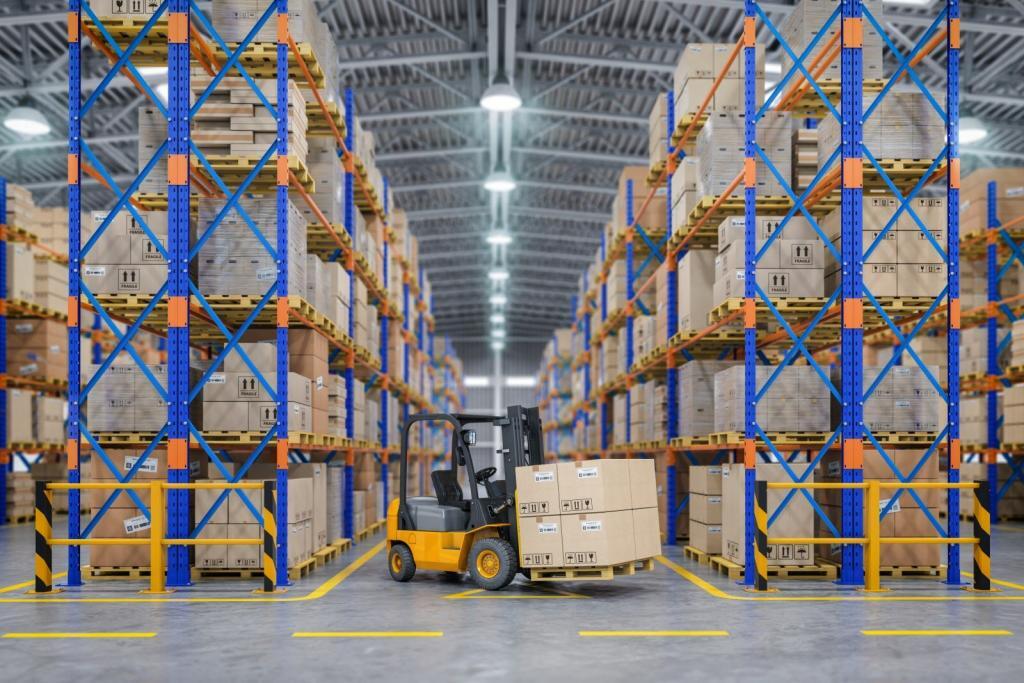 What Is Multiple Center Fulfillment?
Many in the e-commerce business have asked, why use multiple fulfillment centers?
You might suspect that having more than one center will only double or triple your inventory expenses, without much hope of saving costs in other areas. However, partnering with a third-party logistics provider (3PL) for your multi-center fulfillment needs could greatly reduce many expenditures, and free you up to focus on marketing, customer service, and sales activities.
3PL fulfillment services include processing, packing, and shipping orders to get your products to customers as quickly as possible.
Keep reading for a rundown of the potential benefits of multiple fulfillment centers.
Benefit #1: Facilitates High Order Volumes
Think about the volume of orders you ship along with the different places your products are shipped to. This will help you calculate the number of orders you're shipping to farther (and costlier) destinations.
If your order volume is high enough, then it is likely more cost-effective to divide your inventory among multiple fulfillment centers.
Utilizing multiple fulfillment centers allows you to be deliberate in selecting a location close to your buyers. By keeping your supply nearer to buyers, you can reduce shipping expenses since the orders won't have to travel as far to be shipped.
Also Read: Multi-Client Warehousing: The Difference between Dedicated & Shared Warehousing
Benefit #2: Offers Lower Cost for Heavy Order Weights
Another factor you will want to consider is the average weight of your products and orders.
In general, the heavier the package, the higher your costs in shipping. Add to that the expense of shipping items a great distance, and you can see why having more than one fulfillment location to ship from could significantly reduce your overhead.
Conversely, if the majority of your orders are relatively lightweight, then any possible savings in shipping relative to the costs of an additional center may not be worth it.
Benefit #3: Expands Your Early-Delivery Options
These days, many customers expect two-day shipping and other speedy delivery options. With more than one fulfillment center, merchants can store their goods closer to buyers, significantly cutting down on transit and/or delivery times.
Faster turnaround options may expand your customer base and allow you to compete against the larger, well-established players in your industry.
Benefit #4: Assists in Inventory Issues
Having your inventory spread across multiple centers can also come in handy when unexpected situations arise, such as ice storms, tornadoes, or even power outages. It's additionally useful in preventing delays resulting from backorders, lost inventory items, or issues with the manufacturer.
Benefit #5: Allows Coverage of Larger Geographical Areas
Where are your customers located? Are they concentrated in one geographical area, or are they spread all over the North American map? Knowing where your customers are and their number will help you decide if having fulfillment locations on both coasts, for example, is good for business.
If your customer base spans multiple regions and countries in significant numbers, with multiple fulfillment centers, each order will be fulfilled by the center closest to that customer. This means it gets to them faster and at a lower shipping cost.
Choose Lean Supply Solutions as Your 3PL Partner
With warehousing, distribution, and fulfillment services in Ontario and British Columbia in Canada and California and Georgia in the U.S., Lean Supply Solutions has the right level of expertise to offer exceptional supply chain solutions that are custom-tailored for your business, including 3PL services. Contact us today to get a free quote.