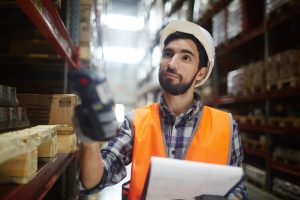 When it comes to establishing and keeping up a successful business empire, nothing is more important than delivering consistently positive customer experiences at every turn. Customer experience is the pinnacle of every modern-day digitally delivery-based organization. You either deliver good or bad customer experiences—there's no in-between.
For digital businesses, it starts with utilizing the best fulfillment service practices that enable you to offer quick, reliable, and reasonable order processing and delivery timelines. Good end-to-end customer experiences are closely tied to overall customer satisfaction and the likelihood of repeat purchases as well as personal recommendations. Follow these tips to improve your order fulfillment strategies and maximize the efficiency of your warehousing and distribution services.
Update Customers on Their Order Status
Consumers these days thrive on instant gratification and have come to expect it from the companies they support. To sufficiently appeal to this expectation, modern brands send an automatic order confirmation email containing order details along with a reference and tracking number so customers can track their order progress. This helps improve the post-order customer experience and ensures customers are fully updated at all times on the status of their order including estimated arrival dates, delays, and other information.
Use 3PL to Ensure Fast Delivery Speed
Third-party logistics, also known as 3PL, involves outsourcing third-party organizations that have the necessary resources available to fulfill certain portions of supply chain applications and services. This includes fulfillment services, warehousing, and distribution. New and established brands alike can save a lot of money and make their supply chain processes far more efficient and accurate by integrating advanced 3PL practices into their business models.
Create a Positive Branding, Packaging, and Unboxing Experience
Unboxing is a key component in today's shopping experience. Many social media influencers have built up their entire brands solely on showcasing themselves opening and unboxing products in front of millions of followers online. Packaging is the first thing consumers see when they receive your product. Not only does it have to be sturdy and capable of withstanding all kinds of environmental and handling damages, but it should also aptly represent your brand. This creates a positive and memorable first impression and unboxing experience.
Maintain Product and Brand Transparency with a Good Return Policy
Ordering products, particularly clothes, is a little daunting. Sometimes, products show up and they're not what you expected or they don't fit right. That's why so many people still prefer shopping at brick-and-mortar stores where they can see, touch, and even smell products in person. While it's impossible to replicate that same shopping experience online, you can offer your customers total product and brand transparency along with a reasonable return policy. Providing customers with a return shipping label indicates that you truly value their patronage.
Transparency of this nature builds brand loyalty by earning the trust and respect of your customers. Use clear, concise, and straightforward packaging that's also durable so that customers can easily recognize your brand and product.
Boost Supply Chain Efficiency with a WMS
A proper and fully integrated warehouse management system (WMS) helps organize and track inventory levels so that you can replenish or replace items as needed. Through advanced technological automation, WMS software can help you optimize warehouse and distribution center management for faster output and improved end-customer experiences.
Lean Supply Solutions: Your Trusted 3PL Partner
Through expert warehousing and distribution center services and processes, Lean Supply Solutions has helped numerous brands improve their order fulfillment strategies to create better customer experiences. With over 20 years of experience and a proven track record, our sophisticated 3PL solutions speak for themselves. Contact us today to learn more and partner with us.