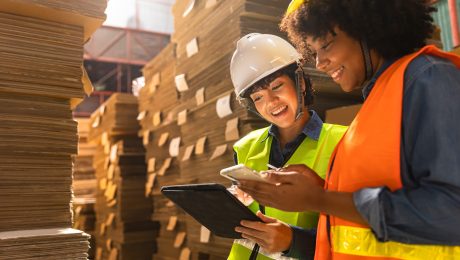 In today's rapidly changing marketplace, businesses must manage their resources carefully in order to stay competitive. Demand management is one strategy that organizations use to stay ahead of the game. Demand management is an integral part of any effective supply chain optimization strategy. It's a system of processes and tools that help business owners, operations managers, supply chain consultants, and analysts to better manage the flow of goods from source to customer.
In this blog post, we'll be discussing how demand management in supply chain management enables organizations to take their supply chains further by streamlining efficiency through meaningful data-based decisions.
Understanding Demand Management
At its core, demand management is about balancing supply and demand to ensure that a company can meet customer needs while also generating revenue. This involves forecasting demand, setting pricing strategies, and making sure that inventory is available when customers want it. Demand management helps a company maximize profits, optimize resources utilization, and improve cost savings.
In the end, the ultimate goal of demand management is to improve customer satisfaction by providing products and services that meet their needs and expectations. By meeting customer demand, a company enhances its reputation and encourages customer loyalty.
Key Objectives of Demand Management
Demand management in the supply chain helps companies make informed decisions about product development, pricing, and promotions. Below are some of the key objectives of demand management:
Demand Forecasting and Planning
To ensure that the supply chain runs smoothly and efficiently, accurate demand forecasting is essential. By estimating demand quantities and patterns, organizations can order and plan their inventory accordingly, avoiding the risk of stockouts and costly excess inventory.
There are two prevalent approaches used in demand forecasting: qualitative and quantitative, with the former relying on expert judgement and the latter on statistical analysis. However, regardless of the approach used, it is important for companies to foster collaboration between departments and with customers to align the demands with supply, ensuring customer satisfaction with timely and reliable delivery.
Managing Demand Variability
One of the key objectives of demand management is the management of demand variability, which can have serious implications for supply chain operations. To achieve this, businesses need to employ strategies designed to manage demand fluctuations, including handling seasonal demand trends and keeping up with market trends.
Demand sensing and real-time data can play an essential role in responding quickly to demand changes, enabling businesses to adjust their supply chain operations in real-time, maintaining customer satisfaction, and meeting their needs, regardless of the fluctuations in demand. By focusing on managing demand variability, businesses can stay ahead of the game, ensuring they remain competitive and continue to thrive in a dynamic marketplace.
Demand-Driven Inventory Management
Optimizing inventory levels through demand-driven approaches involves balancing supply and demand through just-in-time (JIT) and lean inventory principles. By understanding these principles, businesses can reduce inventory holding costs, minimize waste, and improve lead times.
The benefits of demand-driven inventory management are significant, including reduced costs and improved cash flow. By strategically managing demand, businesses can position themselves for long-term success in today's ever-changing business landscape.
Enhancing Collaboration and Visibility
By enhancing collaboration and visibility, organizations can gain a competitive edge. Successful demand planning requires the use of technology and data sharing, which provide organizations with better visibility of their demand patterns. This, in turn, enables them to improve demand forecasting accuracy and make informed decisions that can impact their bottom line.
In the end, implementing collaborative demand planning and leveraging technology for better demand visibility are critical factors for optimizing your demand management strategy.
Demand Management and Customer Satisfaction
Effective demand management goes beyond just forecasting and inventory management; it's about ensuring that customer expectations are met every time. One of the key objectives of demand management is to improve customer satisfaction and loyalty by providing personalized experiences and reducing lead times.
By accurately predicting demand and leveraging demand insights, businesses can enhance product availability and make their offerings more tailored to the specific needs of each customer. This empowers customers to make informed purchasing decisions and creates a positive experience that inspires customer loyalty in the long run.
Trust Lean Supply Solutions to Improve Your Supply Chain
These days, optimizing your supply chain isn't just essential, it's critical to staying competitive. But where should you start? As mentioned above, a crucial aspect of supply chain optimization is effective demand management. By accurately forecasting demand, and efficiently managing inventory and distribution, you can keep your costs down while satisfying your customers' needs.
With over 20 years of experience in the logistics industry, Lean Supply Solutions is here to help you achieve this. Our team of experts has the skills and experience to give you the edge you need by proactively managing demand. Don't miss out on this opportunity to streamline your operations, reduce waste, and increase customer satisfaction. Trust Lean Supply Solutions to help you improve your supply chain. Contact us today to get a free quote.
Also read: The Ultimate Guide to E-Commerce Returns Management