Product Fulfillment Services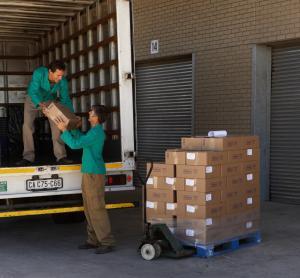 Product fulfillment is the process of bringing your business's products into your customers' hands. Although product fulfillment can be carried out in many different ways—technically a pizza delivery falls under this category—not all provide the most efficient and optimal results for your operations.
The ideal product fulfillment operation should run like a well-oiled machine, with each piece and person acting to efficiently receive, store, sort, and deliver products towards their final destination. This is accomplished by taking a full-scale approach to understanding and managing fulfillment operations, breaking down elements and finding opportunities to save money and time and to maximize available manpower.
Taking advantage of third-party product fulfillment services also creates several additional benefits to your business operations and your bottom line. For instance, you could enjoy:
Lower costs and expenses than if you tried to do product fulfillment entirely in house
Access to the latest technology and techniques from fulfillment specialists
Streamlined operations that keep fulfillment ticking along
Lower shipping costs thanks to key distribution center locations
These beliefs are the central elements of Lean Supply Solutions' Lean Methodology, the method used to help clients by overseeing all elements of supply chain providers and participants. Our proven philosophy is based around eliminating any operations, equipment, or resources that are not capable of adding value to your supply chain. By ensuring the right products are provided to the right customers at the right time, we offer consistent, predictable, and quality results. To learn more about the Lean Methodology and how we can use it to help your business, give us a call at 905-482-2590.