Wednesday, 07 October 2020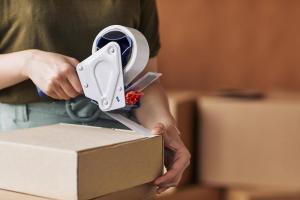 The packaging process is an important part of the shipping and freight industry. Without the right packaging, items will not have the right protection and support during transportation and delivery. This can lead to damaged goods, wasted materials, and unhappy customers.
By optimizing how you package your products, you can see tremendous efficiency and cost benefits to your business and supply chain. How does packaging optimization improve your supply chain? Here's what you need to know.
What Is Packaging Optimization?
Packaging optimization makes the packaging process more economical and efficient to the supply chain. Product retailers seek package optimization to help them pick the right kind, size, and quantities of packing material in order to achieve cost savings throughout the supply chain. This is one of the most critical factors for brand perception and image. Companies like Apple, Starbucks, and Cadbury's are all considered premium brands for the care they put into product packaging.
Over the last few years, e-commerce has become a staple for many businesses. This is especially true in the light of the COVID-19 pandemic, where you must have an online presence to be successful and to sell products to your customers. The primary purpose of packaging in the e-commerce industry is to protect the product from the point that it leaves your warehouse to its delivery point at the customer's doorstep. Packaging not only protects the product but can also help in creating a great first impression with the customer.
Reports say that businesses have seen a 30% increase in consumer interest when they pay close attention to how they package their products.
Benefits of Packaging Optimization in the Supply Chain

Cost Savings
One of the most obvious and immediate benefits of packaging optimization is that you can get amplified cost savings. These amplified cost savings are possible because even a small reduction in package sizes can lead to tremendous savings throughout the supply chain. Not only are you saving on material costs, you are also saving on weight for transportation.
It only takes a quarter of an inch reduction in the primary packaging to translate into savings along the supply chain. This reduction means more boxes can be bundled into one shipment instead of needing several truckloads. When you can accommodate more boxes in secondary packaging, this leads to fewer trucks, less transit miles, less fuel use, less packaging materials, and more.
Reduction in Damages
Package optimization helps retailers choose the right packing materials to protect the products they ship to customers. This leads to a reduction in damages because fragile items placed in the wrong type of packaging can be damaged during transit. Even a single damaged SKU can lead to extra costs including replacement, additional logistics support, packaging waste, and administration.
Improves Efficiency
Depending on the types of products you distribute, you may be able to use the same size box for all your products. This will reduce complexity of your packaging process. However, if you have a variety of products, this won't be an option for you. Trying to use the same sized boxes for your different products will lead to wasted space and reduced efficiency in your delivery process. It is important to find a balance between the complexity of your products and the efficiency of your packaging solutions.
By reducing the number, size, and shape of shipping containers, you can achieve substantial savings in your supply chain.
Minimal Carbon Footprint
Materials like plastic, Styrofoam, and even cardboard are proven to be harmful to the environment as they produce a lot of waste and take years to break down. In fact, one of the biggest causes of environmental degradation is the waste of plastic that is used in packaging. Unfortunately, materials like plastic are the most flexible, durable, and reliable options and they meet the needs of quality primary and secondary packaging.
Although it is unlikely that we will ever eliminate plastic use around the world, it is possible to reduce how often you use it with your product packaging. You can reduce the size of the packaging, limit the use of non-biodegradable substances, and opt for more eco-friendly products when you redesign your product packaging. Not only will these changes minimize your carbon footprint and help the environment, but you will also win points with your customers, especially those who are environmentally conscious.
Effective Delivery
By proactively thinking about how your packaging can support your product design, you can save thousands of dollars every year. Swedish furniture retailer IKEA saves approximately $1.36 million every year by rethinking product designs from a delivery perspective. By separating their furniture products into several components, they can reduce packaging size by up to 50%. Customers will then assemble the components to full-sized products in their living spaces, which makes the shopping, delivery, and assembling process a win-win solution for both parties.
Let Lean Supply Solutions Help You with Packaging Optimization
If you are looking for the right team to help you optimize your packaging, look no further than Lean Supply Solutions. We have decades of experience in all aspects of the supply chain, from our manufacturing connections, to our courier services. With our software and lean methodology, we efficiently manage inventory, warehousing, and distribution processes, so that you can get the most from our third-party logistics services. We ensure that your customers get their products at the right time, and offer you consistent, accurate, and quality results.
Our services include contract logistics, manufacturing support, consulting and project management, product and order fulfillment, warehouse and distribution, e-commerce fulfillment, pick and pack, and more. Contact us to learn more about how we can help you improve your packaging process!
Thursday, 01 October 2020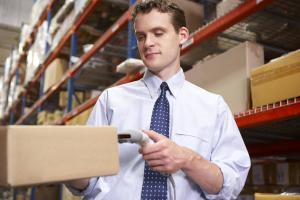 Inventory management is one of the most vital aspects of running a successful e-commerce business. As your business grows, your products will be flying off the shelves and you may find yourself in a situation where you have tons of orders to send to your customers. You will need to reorder and replenish your stock at the same rate that products are shipped out, but without the right support you may find it difficult to keep track of each item that moves along the process. With optimized SKU, you can improve your ecommerce business. Here's how.
What Is a SKU?
SKUs or Stock Keeping Units are alphanumeric codes used by retailers that allow them to efficiently organize inventory and track individual items in warehouses and stores. Each figure in the code represents different product characteristics including model, size, brand, colour, location, and more.
SKUs operate differently for each retailer, but the basic purpose is to help identify items quickly and easily based on these features. The information contained in a SKU is ordered from the most important features to the least.
Why Are SKUs Important?
SKU management provides great value to e-commerce retailers, order fulfillment centres, and warehouse managers. SKUs allow you to keep better track of inventory and trace levels, so that you can identify when you need to reorder certain products.
Here are some of the benefits of SKUs.
Benefits of SKUs
Improves Sales and Tracking
SKUs contain valuable information that can help you improve inventory tracking and increase sales. Information like brand name, category, subcategory, size, colour, and style can all help you identify which products are in highest demand.
Helps You Avoid Out of Stock Situations
With SKUs you can set points to reorder that trigger alerts, so you can restock and maintain your inventory levels. You won't have to stress about low stock levels, as you can automatically replenish stock with this information.
With the right levels of stock always on-hand, your customers won't be looking at your competitors to find the merchandise they need.
Speeds Up Inventory Tracking
A well-planned SKU management system can help you avoid many of the challenges associated with manual warehouse management. You can track inventory in real-time and conduct stock counts with ease. SKU management also eliminates the need for manual full inventory counts or cycle counts, which waste time, disrupt the flow of the warehouse, and often result in errors.
Improves Warehouse Management
You can make your warehouse management much easier when you are able to distinguish individual products and their variations quickly. SKUs make this possible by keeping your warehouse organized and helping your staff identify specific products, so that your customers get exactly the items they ordered. With the ability to identify products, responsibilities like picking, packing, and inventory tracking can be done while saving time and avoiding errors.
Reduces Risk of Errors, Theft, and Damage
Errors, damage, and theft are some of the main reasons why items from warehouses get misplaced or go missing. SKUs help resolve this problem by tagging your items immediately as they arrive in your warehouse. You will know exactly where each item is, and where they go. From the time your items hit your shelves to the point that they reach your buyers' doorsteps, you can track your items along the way. This avoids costly mistakes and reduces the risk of items being stolen, damaged, or lost.
Allows for Informative Reporting
SKUs allow you to generate better reports that are more informative and clearer. You can accurately track stock levels, sales, shrinkage/loss, slow-moving stock, and more. Plus, you can receive information that is right down to individual variations from colour, to size, to style, and more.
Makes Marketing Easier
Product SKUs can improve your marketing and remarketing techniques. You can track data that shows you which products your customers are looking for the most. You can use SKU codes to reach your customers with targeted ads and ensure you are not losing opportunities to make sales.
Improves Search for Your Online Store
When customers look for a specific item, they are likely to use certain details such as colour, size, and style. This helps them narrow down their choices and home in on search results that are most relevant. Repeat customers that want to buy the same product again are also likely to copy and paste product SKUs from their email into a web browser search engine.
If you don't use SKUs, your store will not appear as one of the results for the product your customer is searching for. On the other hand, if you use them, your store is likely to show up with your better offers, so that you can be the one to close the sale.
Get Inventory Management Help from Lean Supply Solutions
Starting from scratch to provide SKUs for all your products might seem like a daunting task for a small- to medium-sized business. But as your business grows, especially in today's e-commerce climate, you can't postpone a change like this much longer. SKU implementation can transform the organization and communication within your company and with your supply chain partners. Instead of trying to adopt these changes on your own, you can tap into the services and benefits of a third-party logistics provide.
If you're looking for the right 3PL partner to help you implement this inventory management solution, look no further than Lean Supply Solutions. We can help you if you are looking for a 3PL company with the latest technology and cloud-based software systems. Our 3PL and 4PL services include pick and pack, inventory management, delivery, and more, and we are dedicated to helping you achieve consistent, accurate, and quality results.
To learn more about outsourcing to our 3PL distribution team, or to ask any questions, contact us today.