Pick-and-Pack Services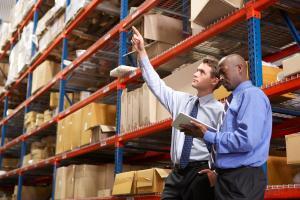 Pick-and-pack fulfillment is a valuable service for any exercise in efficient supply chain management. Often integrated as part of a warehousing operation, pick-and-pack allows for easily streamlined processing and distribution from a centrally placed location.
What Is Pick-and-Pack?
Pick-and-pack, at the most basic level, is a form of repackaging and distribution. Products, often in large quantities but sometimes small ones, are sent to a warehousing location. These products are then unloaded and stored until an order is received, either from a brick-and-mortar store or an individual customer. At this point, the correct items are picked from the shelf, packaged per your business's style, and then sent to their final destination.
Benefits of Pick-and-Pack
The main benefit of pick-and-pack services is the increase in efficiency it can provide. Instead of needing to create pre-packaged sets in any number of combinations, you can send your products in bulk to a central location that handles the division and distribution for you. This frees up valuable time, money, and manpower while reducing overhead costs. Ideally, the process can be made even more affordable by being coupled with a third-party provider's warehousing service.
Finding efficiency and savings like this is all part of Lean Supply Solutions Lean Methodology, the method used to help clients in overseeing all elements of supply chain management. Our proven philosophy is based around eliminating any operations, equipment, or resources that are not capable of adding value to your supply chain while seeking opportunities for extra value and more effective operations. By ensuring the right products are provided to the right customers at the right time, we offer consistent, predictable, and quality results. To learn more about the Lean Methodology and how we can use it to help your business, give us a call at 905-482-2590.