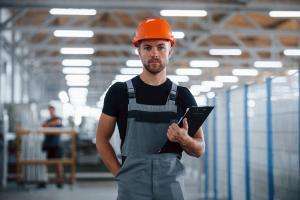 As you're probably already aware, the world is still in the midst of the COVID-19 pandemic, despite the fact that things seem to have slightly calmed down. An increasing number of countries are successfully mitigating and reducing the amount of viral transmissions by enforcing stringent health and safety policies. However, worldwide e-commerce fulfillment operations are still being severely impacted by the wake of the coronavirus. International border closures and warehouse lockdowns have caused massive delivery delays and disruptions across the supply chain, logistics management, and distribution industries on a mass scale.
Despite all of these setbacks, however, many order fulfillment and supply chain operations are able to see the light at the end of the tunnel. Innovative e-commerce solutions such as third-party logistics (3PL) operations can help you get your supply chain and logistics management systems back on track.
What Are End-to-End e-Commerce Solutions? How Can They Benefit Your Business?
Third-party end-to-end e-commerce solutions offer invaluable support to help your business stay competitive no matter what challenges you and your industry are currently facing. From creating effective marketing campaigns to processing transactions to handling delivery services, end-to-end solutions encompass a vast array of services that aid in order fulfillment. Most importantly, end-to-end solutions streamline your business process and ensure that you can fulfill your direct-to-consumer processes as efficiently and accurately as possible.
Outsourcing end-to-end solutions to 3PLs can help you save a great deal of time, money, and resources that you can then allocate to other more or equally important aspects of your business while still minimizing financial and labour-related risks. Ultimately, the goal of end-to-end business and e-commerce solutions such as 3PL is to provide your business with the robust technological networks it requires to achieve your customer satisfaction goals and uphold your company values.
What Are the Different E-Commerce Services That Are Available?
When it comes to logistics management, there are a variety of palpable e-commerce service options that are available to meet the unique needs and standards of both your business and your industry at large. Considering all of the options that are available to you, there's no need to compromise on any level of service. You have the option of choosing from a robust and unlimited list of e-commerce solutions that perfectly suit your needs and adhere to your company's mission statement.
Here is an overview of some of the different types of e-commerce services that are currently available, but keep in mind that the industry standards are constantly evolving.
Building Strong e-Commerce Platforms
E-commerce platforms are online tools that you can use to build your custom business website. Alternatively, they can also be integrated into your existing website if you already have one. These innovative online tools can help you enhance your website by adding unique features to keep your brand competitive and set you apart from other companies in your industry.
Building a website can be expensive and complex but using the right e-commerce platforms and website building tools is an excellent starting point to help you figure out what works and what doesn't.
Secure Transaction Processing
Another benefit of integrating the right e-commerce solutions into your business model is that they provide secure transactional tools that are easy to use and manage. These tools include online order forms, contact pages, etc. Customers can use these tools to place online orders, make general inquiries, or to simply contact your business. E-commerce platforms provide safe and secure networks for your customers to complete transactions on your website without the fear of having their sensitive payment information hacked or intercepted.
You should also invest in secure cloud-based network management and security systems to give your customers further peace of mind and build trust.
Improve Inventory Management Processes
One of the biggest challenges faced by businesses of all sizes and industries is how to effectively and accurately manage and store inventory. Whether you have one or multiple warehouses and storage facilities, keeping track of your entire inventory is essential to both sustaining and expanding your business while minimizing cost.
Working with the right third-party logistics company can streamline and simplify your inventory management process, helping you save a lot of money, time, and resources—all of which are valuable commodities in the supply chain and retail industries. Robust supply chain companies have access to unlimited warehouses, storage facilities, and distribution centers in addition to strong relationships with countless retailers around the world. Partnering with logistics management and supply chain company allows you to focus on other pertinent aspects of running your business, so you can leave the logistical side of things to the experts.
Boosting Order Fulfillment Rates
From managing inventory to distributing and shipping products out to customers, order fulfillment is a vital part of running a successful e-commerce business. At the end of the day, customers expect their orders to be delivered within the specified delivery period. And, if they paid extra for same-day or express shipping, the customer satisfaction stakes are a lot higher.
Sometimes delays that are out of your control do happen and that's perfectly understandable, especially given the-pandemic related obstacles faced by the supply chain industry. But there are ways in which 3PLs can streamline your order fulfillment process while still working within the confines of those restrictions and making sure products are delivered to your customers in a timely fashion. Customers can track their orders in real time, and they'll be notified immediately if there are any delays.
Customer Support and Return Management
Customer support and return management are two branches that are intertwined on the supply chain tree. As your business continues to grow, so will your need for a robust and experienced team of customer support and return management team. Take this as the sign of success that it is.
3PLs can ensure that all customer needs are resolved amicably and that returned products are processed in a timely manner so that they can be inspected for damages and resale value.
Need supply chain and logistics management support? Lean Supply Solutions offers extensive e-commerce solutions to a wide range of retailers around the world. Contact us today to learn how we can help you improve your supply chain operations.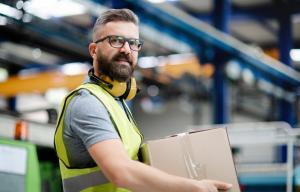 Any business that manufactures, sells, and ships products both domestically and internationally needs a reliable supply chain and logistics management system in place. A strategically structured and well-managed supply chain can help streamline and build upon various operations that are either in the development phase or have already been established within your business. Your supply chain is the backbone of your business. It guarantees that your products are manufactured, packaged, and shipped out to your customers as efficiently as possible. In many ways, a supply chain should run like a well-oiled machine. Products are purchased, sorted, undergo a rigorous quality control method, and then sent out to expecting customers.
That's how supply meets demand. So, what are the other main goals of forming a strategic supply chain and logistics management operation for your business? Here we outline some of the ways in which proficient supply chain operations can help make your business better.
Improve Product Development and Shipping Efficiency
Well-structured supply chain and logistics management strategies have one main goal in mind: to get products into the hands of your customers as quickly, efficiently, and cost-effectively as possible. Improving your supply chain operations can help you save time, money, and resources that can be put toward boosting your business practices and customer experiences.
Build Network Resiliency
Building a resilient and impenetrable supply chain and logistics management network can help you reach your business goals a lot faster with less strain on your company's finances. A strong and flexible supply chain network can ensure that your products are shipped out to your clientele in as little time as possible with a narrow margin for error. At the same time, a strong, reliable, and flexible supply chain network is more easily adaptable to unexpected situations. Whether it's a global pandemic that leads to border closures or diplomatic issues in other countries, you should have a feasible backup plan in place to ensure that your shipments are reaching their intended destinations, even if there's a slight delay.
Excellent network resiliency strategies also ensure that you can reliably track each shipment and provide updates for your customers in real time on their whereabouts and status.
Improving Service Quality and Quality Control Methods
Customer service and quality control are two of the main cornerstones of running a successful and reputable business. By creating an efficient and reliable supply chain network, you can ensure that your customers are always satisfied with your service and the products you provide to them. Without a stringent supply chain system in place, distribution centers would be chaotic, disorganized, and impossible to manage on a large or even a small scale.
Instituting strong quality control methods can help you better manage your inventory and guarantee that every product that leaves your warehouse is the absolute best that you have to offer. Of course, the supply chain network doesn't end at the warehouse. Producers, vendors, warehouses, transportation companies, distribution centers, and retailers are all part and parcel of a successful logistics management system. Each of these entities play an important role in delivering your goods and services to your customers, both individually and as part of the bigger picture. Therefore, they all need to do their part to incorporate top-notch customer service and product quality control methods that are representative of your company values on every level.
Enhancing Organizational Responsiveness
Understandably, there are certain unprecedented and unexpected events that can cause service and product delivery delays. These events are obviously out of your control, but that doesn't mean you should neglect to have contingency plans in place. A well-thought out supply chain and logistics management system can help enhance organizational responsiveness even in tough economic times to help your company navigate uncharted territory.
Regardless of the size of your business, providing excellent customer service and answering all of your customers' questions and concerns should be your top priority at all times. Even when you're completely overwhelmed with customer inquiries, you should treat each one with equal importance. Building a robust customer care team accompanied by in-depth online tracking platforms is an excellent solution to this problem. It allows you to keep track of each ticket inquiry and make sure that each one is answered and resolved in order of urgency.
Creating More Stable Production and Distribution Lines
Successful supply chains start at the production and distribution line. It's absolutely crucial to ensure that your inventory—whether it's mass-produced or limited edition—is being produced in a safe, well-managed, and efficient distribution center or facility. Stringent safety and quality control measures should always be in place and strongly enforced throughout every step of the production process.
Essentially, every piece of inventory should be accounted for and you need to make sure that all of your warehouse and distribution center workers are well trained for their positions. In some cases, it might even be prudent to cross-train skilled workers who are at a certain level of seniority. As workers gain more on-the-job experience, you should encourage them to expand upon their skills by taking on more responsibilities and incentivize them with salary raises as they climb the corporate ladder.
The more you prove to your employees just how much you value their hard work, tenacity, and dedication to helping you grow your business, the more they'll be inclined to continue doing so.
Securing Financial Success for Your Business
What better way is there to ensure the financial success of your business than to build a strong customer base that benefits from your products and services? Making your supply chain and logistics management processes as bulletproof and efficient as possible means trying your hardest to predict the unpredictable and have contingency plans in place. The reality is that there are multiple routes that lead to the same destinations and, metaphorically and literally speaking, the supply chain industry dictates that you always try to find the best ones available to you.
Rome wasn't built in a day and neither was your business. It takes time, effort, and planning to pull yourself up by your bootstraps. Lean Supply Solutions is here to provide you with ample logistics management solutions and planning to help you overcome any and all obstacles your business is facing. Contact us to find out how we can maximize your supply chain productions.