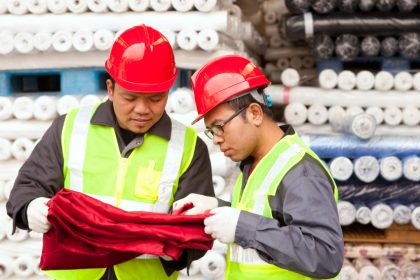 For decades, product distribution largely remained the same. Products were delivered to set retail locations in bulk and often on a set schedule. With the rise of e-commerce business models, this traditional form of supply is starting to show its age.
E-commerce, with its direct-to-consumer model, has variable destinations, much smaller volume per shipment, and is expected to reach the customer within a few days of an order being placed. These new realities mean regular distribution centres aren't going to cut it anymore. You need fulfillment facilities that are designed to be agile, efficient, and flexible to meet the demands of e-commerce.
Unfortunately many small businesses lack the infrastructure or funds to launch such enterprises on their own. This is where third-party (3PL) supply chain comes into play and how forming third-party partnerships can boost your e-commerce success.
Assessing Third-Party Fulfillment Capabilities for e-Commerce Operations
Third-party partnerships are becoming more common as businesses turn away from in-house fulfillment. This allows businesses to draw on the fulfillment partner's established distribution network, warehousing services, and other features, without having to engage in the upfront investment it would take to obtain them alone. Although every fulfillment service operates differently, there are some common elements that you should keep an eye out for. These services represent key needs in the world of e-commerce, and you will struggle without having them in place through one method or another.
Warehousing and Distribution
Distribution centres and warehousing still play a key role in e-commerce. As long as your products have to sit somewhere before getting ordered, warehousing services will continue to be important. However, a warehouse is useless without a way to get products from storage to the customer, hence the need for distribution channels. As mentioned above, the distribution and shipping method must be flexible enough to get products to customers within a few days, ideally no more than 48 hours under normal conditions.
Pick-and-Pack Fulfillment Services
Although normally defined as a value-added service, pick-and-pack is becoming increasingly necessary in e-commerce operations. This is because customers expect a degree of customizability in their orders and you cannot always assume that products will be sold in set combinations. Therefore, being able to pick the ordered items and quickly pack and ship them is even more necessary than ever.
Returns Management
Online orders are returned at a much higher rate than products purchased at brick-and-mortar locations. As a result, no product fulfillment operation can succeed without a way to efficiently process returns with minimal burden on the customer. Additionally, the third-party service provider must have a way of recapturing value from returned merchandise as a way to minimize costs.
Integrated Information Technology
One of the benefits of e-commerce is that it is much more responsive to technological integration. By linking online ordering systems to warehouse management software and inventory control programs, portions of the warehousing and shipping process can be automated, and products can be tracked in real time. This allows a constant, eagle-eye view of the supply chain that ensures nothing gets missed.
A Lean, Mean, Fulfillment Machine
What all of this adds up to is that your ideal third-party fulfillment service comes in a lean, agile form that can respond to the unique needs of your customer base and shipping operations. This is part of the tenets behind Lean Supply Solutions and the Lean Methodology. Our proven philosophy is based around eliminating any operations, equipment, or resources that are not capable of adding value to your 3PL supply chain. By ensuring the right products are provided to the right customers at the right time, we offer consistent, predictable, and quality results. To learn more about the Lean Methodology and how we can use it to provide e-commerce fulfillment services, give us a call at 905-482-2590.