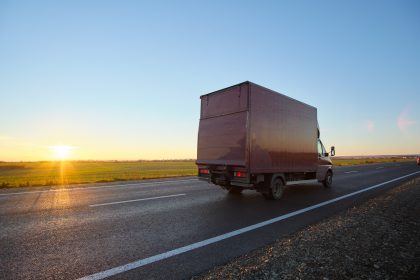 For any  , the most important part of the customer experience is how their orders are delivered. Last mile delivery (LMD) is the process of getting packages from hubs to final destinations such as homes or workplaces. With today's market becoming ever more competitive and customers expecting fast delivery times and excellent service, understanding how to optimize your LMD operations can be essential for gaining a competitive advantage and boosting customer retention.
In this blog post, we will discuss everything you need to know about last mile delivery, from its challenges and overall process to its innovations and future, so that you can keep up with industry demands while delighting customers every step of the way.
What Is Last Mile Delivery and Why Is It Important?
Last mile delivery is the final step in the distribution process, ensuring goods and services arrive at their final destination. The challenge of last mile delivery lies in its complexity due to multiple variables, such as traffic congestion, delays, or customer service. Therefore optimization of operations is essential for a business to improve customer retention.
Advances in technologies such as AI-based tracking and optimized routes are providing retailers with insights into how they could optimize their last mile delivery processes. This investment often pays off because businesses that optimize their last mile delivery operations find increased satisfaction from customers and see greater retention rates as a result.
Challenges of Last Mile Delivery and How to Overcome Them
The last mile of delivery can be the hardest and most complex part of the entire process. This is because it involves navigating through dense urban areas, finding specific addresses, dealing with unpredictable recipient schedules, and ensuring the safety and security of the package. Below are some of the biggest challenges of last mile delivery.
Long Delivery Distances
One of the challenges of last mile delivery is that the delivery distances are often quite long. This means that the delivery driver has to travel a significant distance to deliver the goods to the customer, which can often be quite time-consuming. One way to overcome this challenge is to use a routing software that can help to optimize the delivery route in order to minimize the amount of time that is spent travelling.
Traffic Congestion
Another challenge of last mile delivery is traffic congestion. This can often be a major problem in urban areas, where there are a lot of cars on the roads, and it can be difficult to get around. One way to overcome this challenge is to use a delivery management software that can help to plan the delivery route in advance and avoid areas of high traffic congestion.
Cost
The last mile of a delivery can be the most challenging aspect, and cost can be a significant hurdle. This is because getting goods from the distribution center to the final destination involves multiple steps, adding to the overall expense. There are, however, ways to overcome these cost challenges. One solution is to leverage technology to optimize delivery routes, reducing the time taken and fuel consumption. Another is to use a demand-based approach that schedules deliveries only when necessary, thus maximizing the value of each trip.
Customer Expectations
Another challenge of last mile delivery is meeting customer expectations. This can be difficult as customers often expect their orders to be delivered very quickly and they may not be willing to wait if there are delays. One way to overcome this challenge is to set realistic expectations with customers from the outset so that they know what to expect and are more likely to be understanding if there are any delays.
The Process of Last Mile Delivery
The goal of last mile delivery is to ensure that the goods are delivered in the most efficient, timely and cost-effective manner possible while keeping the goods secure and ensuring their quality. The process involves three key steps:
Order Processing and Routing: The first step involves processing and grouping orders based on the customer's location to determine the optimal delivery route.
Order Fulfillment and Packaging: The second step requires picking & packing, and labelling the goods based on the customer's specifications.
Dispatching and Delivery: The final step involves dispatching the packaged goods to the delivery truck and ensuring timely delivery to the customer's location.
Adopting efficient and technologically advanced methods can greatly enhance the process, enabling businesses to optimize their last mile delivery operations while providing seamless customer experiences.
Future Trends in Last Mile Delivery
The last mile of delivery has become a crucial component of the entire logistics process, and the future trends in this sector are undoubtedly exciting.
Sustainability and Green Logistics: With sustainability and green logistics gaining momentum, companies are constantly exploring new ways to reduce their carbon footprint while simultaneously ensuring timely deliveries.
Same-Day and Instant Delivery: Another trend is the rise of same-day and instant delivery services, which have become increasingly popular due to the demand for immediate gratification.
Delivery Lockers and Storage Systems: To further enhance these services, delivery lockers and storage systems are being installed in densely populated areas, making it more convenient to pick up packages at any time of the day.
Hyperlocal Delivery and On-demand Services: Hyperlocal delivery and on-demand services are also gaining traction, allowing customers to receive their orders in a matter of hours.
Automation and Robotics: Lastly, automation and robotics are being incorporated into the last mile delivery process to reduce costs and improve efficiency.
With all these developments in the pipeline, it's safe to say that the future of last mile delivery is full of possibilities.
Contact Lean Supply Solutions Today!
As last mile delivery continues to evolve, supply chain professionals must embrace emerging trends and technologies to remain competitive. From utilizing delivery lockers and storage systems to introducing automation and robotics, companies can optimize their operations according to customer needs.
With over 20 years of experience in the logistics industry, Lean Supply Solutions has the right level expertise to offer exceptional supply chain solutions that are custom-tailored for your business. Contact us today to get a free quote.
Also read: What Is Order Cycle Time and How Can You Improve It?