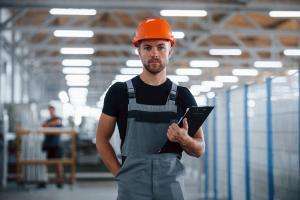 As you're probably already aware, the world is still in the midst of the COVID-19 pandemic, despite the fact that things seem to have slightly calmed down. An increasing number of countries are successfully mitigating and reducing the amount of viral transmissions by enforcing stringent health and safety policies. However, worldwide e-commerce fulfillment operations are still being severely impacted by the wake of the coronavirus. International border closures and warehouse lockdowns have caused massive delivery delays and disruptions across the supply chain, logistics management, and distribution industries on a mass scale.
Despite all of these setbacks, however, many order fulfillment and supply chain operations are able to see the light at the end of the tunnel. Innovative e-commerce solutions such as third-party logistics (3PL) operations can help you get your supply chain and logistics management systems back on track.
What Are End-to-End e-Commerce Solutions? How Can They Benefit Your Business?
Third-party end-to-end e-commerce solutions offer invaluable support to help your business stay competitive no matter what challenges you and your industry are currently facing. From creating effective marketing campaigns to processing transactions to handling delivery services, end-to-end solutions encompass a vast array of services that aid in order fulfillment. Most importantly, end-to-end solutions streamline your business process and ensure that you can fulfill your direct-to-consumer processes as efficiently and accurately as possible.
Outsourcing end-to-end solutions to 3PLs can help you save a great deal of time, money, and resources that you can then allocate to other more or equally important aspects of your business while still minimizing financial and labour-related risks. Ultimately, the goal of end-to-end business and e-commerce solutions such as 3PL is to provide your business with the robust technological networks it requires to achieve your customer satisfaction goals and uphold your company values.
What Are the Different E-Commerce Services That Are Available?
When it comes to logistics management, there are a variety of palpable e-commerce service options that are available to meet the unique needs and standards of both your business and your industry at large. Considering all of the options that are available to you, there's no need to compromise on any level of service. You have the option of choosing from a robust and unlimited list of e-commerce solutions that perfectly suit your needs and adhere to your company's mission statement.
Here is an overview of some of the different types of e-commerce services that are currently available, but keep in mind that the industry standards are constantly evolving.
Building Strong e-Commerce Platforms
E-commerce platforms are online tools that you can use to build your custom business website. Alternatively, they can also be integrated into your existing website if you already have one. These innovative online tools can help you enhance your website by adding unique features to keep your brand competitive and set you apart from other companies in your industry.
Building a website can be expensive and complex but using the right e-commerce platforms and website building tools is an excellent starting point to help you figure out what works and what doesn't.
Secure Transaction Processing
Another benefit of integrating the right e-commerce solutions into your business model is that they provide secure transactional tools that are easy to use and manage. These tools include online order forms, contact pages, etc. Customers can use these tools to place online orders, make general inquiries, or to simply contact your business. E-commerce platforms provide safe and secure networks for your customers to complete transactions on your website without the fear of having their sensitive payment information hacked or intercepted.
You should also invest in secure cloud-based network management and security systems to give your customers further peace of mind and build trust.
Improve Inventory Management Processes
One of the biggest challenges faced by businesses of all sizes and industries is how to effectively and accurately manage and store inventory. Whether you have one or multiple warehouses and storage facilities, keeping track of your entire inventory is essential to both sustaining and expanding your business while minimizing cost.
Working with the right third-party logistics company can streamline and simplify your inventory management process, helping you save a lot of money, time, and resources—all of which are valuable commodities in the supply chain and retail industries. Robust supply chain companies have access to unlimited warehouses, storage facilities, and distribution centers in addition to strong relationships with countless retailers around the world. Partnering with logistics management and supply chain company allows you to focus on other pertinent aspects of running your business, so you can leave the logistical side of things to the experts.
Boosting Order Fulfillment Rates
From managing inventory to distributing and shipping products out to customers, order fulfillment is a vital part of running a successful e-commerce business. At the end of the day, customers expect their orders to be delivered within the specified delivery period. And, if they paid extra for same-day or express shipping, the customer satisfaction stakes are a lot higher.
Sometimes delays that are out of your control do happen and that's perfectly understandable, especially given the-pandemic related obstacles faced by the supply chain industry. But there are ways in which 3PLs can streamline your order fulfillment process while still working within the confines of those restrictions and making sure products are delivered to your customers in a timely fashion. Customers can track their orders in real time, and they'll be notified immediately if there are any delays.
Customer Support and Return Management
Customer support and return management are two branches that are intertwined on the supply chain tree. As your business continues to grow, so will your need for a robust and experienced team of customer support and return management team. Take this as the sign of success that it is.
3PLs can ensure that all customer needs are resolved amicably and that returned products are processed in a timely manner so that they can be inspected for damages and resale value.
Need supply chain and logistics management support? Lean Supply Solutions offers extensive e-commerce solutions to a wide range of retailers around the world. Contact us today to learn how we can help you improve your supply chain operations.