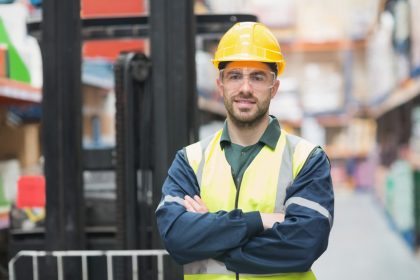 One of the ideas behind forming a partnership with a third-party logistics (3PL) service provider is that it will be a long lasting business relationship. Unfortunately, like all relationships, things don't always work out as hoped. It may be that your 3PL provider hasn't been meeting your expectations and has let you down one too many times in the past, or it might be that your current provider is still working out fine, but you've started wondering if you're getting the best service or deal that you can. If you have ever wondered whether your current 3PL provider is truly right for you, try taking some of the following into account in order to make a proper assessment.
Signs You May Need a New 3PL Provider
Your Business is Outgrowing Them
The idea of "outgrowing" a 3PL provider can take two possible forms. The first is when your business develops to a point where it has begun needing things that your 3PL partner isn't able to provide. For instance, you might want to expand into international shipping or your order volume has begun to exceed the abilities of your partner. If you have ever found yourself backing away from certain expansion ideas due to lack of 3PL support, a new partner may be a good idea. The second form outgrowth can take is if the 3PL company itself does not appear to be growing as a business. If you've noticed that your partner seems to be losing more clients than they're taking on, is slow or resistant to implement new technologies or practices, or seems to have a revolving door at the executive level, it might be a sign that they aren't doing well. Switching out at this point could be necessary to prevent their struggles from spilling over into your own logistics services.
Price Hikes
Certain fluctuations in pricing is inevitable during any business partnership and a third-party logistics provider is no exception. Simply finding yourself having to pay more on occasion is not automatically a red flag, but if this happens too often or if the price increases are particularly large, this could indicate that you are paying for your partner's poor financial management decisions. If you begin to suspect that you are having to pay for your 3PL provider's mistakes, switching to a more financially sound and diligent option may be in your best interest.
Inability to Learn
There is a certain degree of trial and error that is inherent in any business. Mistakes will be made and learning from them (or the mistakes of others) is an important part of ensuring a growing business. Consequently, constantly making the same sorts of errors over and over again can be a sign of poor management and an inability to learn important lessons. If your 3PL partner seems to be repeatedly making the same sorts of errors and you find yourself relying on workarounds more than how things are supposed to be done, it should be taken as a sign of managerial inability and a reason to start looking elsewhere.
Finding a Better Partner with Lean Supply Solutions
Lean Supply Solutions is a 3PL fulfillment company whose operations are based around the "Lean Methodology," a proven philosophy focused on eliminating any operations, equipment, or resources that are not capable of adding value to our clients' supply chain. By striving to ensure that the right products are provided to the right customers at the right time, Lean Supply Solutions is able to offer consistent, predictable, and quality results.
To learn more about the Lean Methodology or outsourcing to Lean Supply Solutions, or to ask any questions, give us a call at905-482-2590.