Having steady product management and outbound shipments to customers can help any company be successful. But when products are being mishandled, or arrive defective from the manufacturer, it can but a damper on your warehousing and distribution plans, and cause you a lot of frustration. Taking up a product rework project for those items may be the first solution that comes to mind, but before taking the leap, here are three important areas to consider first.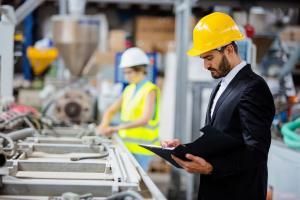 The Cost of Product Rework
It is important to consider the cost on product rework before asking your supplier to take on the project. When it comes to the quality of a bulk of items, a major factor in fixing the problems is how much time you have. Inspection, undoing the error, and then fixing it will take time, so you must decide if the project is worth it. Time will be excessive if the order quantity is relatively small, and if the product is a low-cost promotional item. In some cases, rework can be expensive if the value of an order is low. If the issue is something simpler, such as untrimmed threads on a t-shirt, the factory staff can more easily notice and fix the problem without taking up too much time. Be sure to consider the cost to the factory and how much time you need before requesting a rework.
The Possibility of Quality Defects
In terms of defective goods, the risks are even higher. It is important to consider the possible negative effects of fixing these defective goods. Product rework almost always requires additional product handling by the production staff. Product handling is often the cause of quality defects in the first place. Weighing the benefits of product rework vs. the risks of new defects through this process can help you decide how to address quality issues.
How Rework Will Impact the Shipping Deadlines
Customers expect a certain level of product quality and their items delivered at a reasonable time. However, it can be a balancing act for importers as they try to fix problems with product quality before the date they must leave the factory. In some cases, you may feel the need to skip rework to meet a desired shipping deadline. This balancing act can be extra challenging if your supplier works with sub-suppliers and rework companies to manufacture different parts of the product. Some suppliers are unable to fix issues with parts that come from sub-suppliers, which means they must wait for their sub-suppliers to fix the issue, then once the items are received, the suppliers must then process and ship out the items, adding to the delay.
Outsource Your Product Rework Projects
If you're looking for product fulfillment and shipping support for your product rework, a reliable option is to work with an outsourced order fulfillment service company. Lean Supply Solutions can help you find solutions for your product rework plans. We rise to the challenge of meeting our clients' needs through our services which include product fulfillment, warehousing and distribution, e-commerce fulfillment, pick-and-pack services, and order fulfillment. By striving to ensure that the right products are provided to the right customers at the right time, Lean Supply Solutions is able to offer consistent, accurate, and quality results. To learn more about outsourcing to our 3PL distribution team, or to ask any questions, contact us at 905-482-2590.