Wednesday, 23 December 2015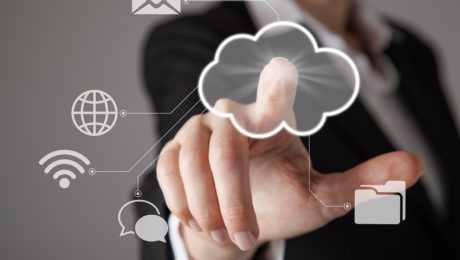 "The cloud" refers to a form of program or data storage that is independent of any one device used to access it. By logging in with the same credentials, a person can edit or view the program's information from any platform. As supply chains become more involved, cloud computing provides an important answer to questions of transparency and tracking that many logistics service providers have had to grapple with.
Supply Chains Are Increasingly Complex
It costs a great deal less for products to be made in Asia, but it also adds numerous hurdles to the supply chain. If a product is made in Canada or the U.S., a single transport driver is capable of bringing it to the intended destination. If the product is made in Asia, it requires a combination of multiple drivers and sea or air transport. Each participant in the supply chain has different levels of transport infrastructure and logistical resources, meaning lost information or difficulty tracking the product is much harder. Furthermore, any developments, changes, or delays are more difficult to report down the line to ensure everyone stays in the loop. Maintaining connectivity and transparency between all partners on the supply chain is therefore an essential objective in order to be an efficient logistics service provider.
Cloud Computing Can Link Supply Chain Partners
A cloud-based system can solve the hurdles brought on by globalized supply chains. An integrated multi-platform program can enable product tracking across all levels of the supply chain, from production to final delivery. The system is not foolproof—it does still require human input—but it ensures that every participant in the supply chain has access to the same information and is able to communicate effectively. By delivering updates to a single shared program, product progress can be traced in the most efficient and transparent manner.
One of the largest, but by no means only, benefits of a cloud-based reporting system is that it eliminates one of the largest uncertainties in a supply chain: transit time. Delays can be reported and tracked in real-time. This enables faster resolution if the delay is by a partner or adaptation, or if the delay is from an outside factor like traffic. By having the means to view the entire supply chain from a single source, diagnosing delays can be made easier and more efficient so that appropriate action can be taken.
This adaptability goes both ways. As much as a cloud system can let you respond to delays or changes in the supply chain, it also enables the supply chain to adjust to developments on your end. Shipments can be redirected more easily when all parties share the same communication channel.
Warehouse Operations
It costs significantly less to implement a cloud-based platform that controls warehouse operations. Such platforms allow every member of the workforce to be equipped with the devices needed to perform designated duties effectively and efficiently wherever they occur in the supply chain. These are just few of the increased capabilities that cloud-based systems can offer for warehouse operations, considering they are a fraction of the cost of a traditional system and much easier to implement.
Efficient and Effective
Lean Supply Solutions is a third party logistics provider that uses "Lean Methodology" and proprietary patented Supply Chain Management cloud platform (Harmony) to help our clients by overseeing all elements of their supply chain participants. Cloud computing is just one element of our proven philosophy of eliminating any operations, equipment, or resources ("waste") that do not add value to the supply chain. By ensuring the right products are provided, along with great service, we offer consistent and predictable quality results.
To learn more about the Lean Methodology and Harmony Supply Chain Management cloud platform or to find out how we can help your business, contact us today.