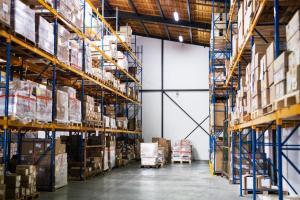 Since its inception in the 1980s, the supply chain management industry has been faced with a great many challenges. Many of these challenges were the driving force behind some of the most advanced technological developments in modern history. The COVID-19 pandemic and the ensuing global economic downturn turned the industry on its head, but mostly for the better.
Here are some of the top logistics trends in 2021 that will inevitably shape the future of the industry as a whole.
Need for Green Logistics in Supply Chain Management
There's a growing need for more green practices and solutions in the logistics and supply chain management industry. Green technology has always been a domineering and prevalent force in the global economy, but the need for these advancements has never been more amplified. Countries across the globe are vying for more eco-friendly and efficient modes of transporting goods, including COVID-19 vaccines. Hence, the value of electric and solar-powered transport vehicles is undeniable.
People in general are more eco-conscious these days and sustainability is a major driving force in their purchasing decisions. Moreover, current supply chain forecasts indicate that logistics companies are leaning toward more circular practices that promote lower overhead and operating costs, material waste reductions, and repurposing reusable materials to focus on lowering overall environmental impacts.
Supply Chain Resilience during COVID-19
If there's one positive factor that emerged from the COVID-19 pandemic it's the unwavering ingenuity and tenacity that was and continues to be demonstrated by various supply chain services. Companies the world over were forced to completely revamp their entire supply chain operations to adjust to the demand for new health and safety protocols involving the delivery of goods and services. Many of them more than rose to the occasion by offering a variety of safe delivery solutions that satisfied this need.
Increase in Omni-Channel Logistics and Contactless Deliveries
Long before the pandemic, e-commerce businesses were already seeing a massive surge in online orders. COVID-19 forced supply chains and the businesses that rely on them to take on an expansive omni-channel approach to order shipment and fulfillment.
The most prevalent modification to services rendered was the addition of contactless delivery and porch drop-off as an option. It's predicted that the future of the logistics industry and supply chain management will depend largely on the continued offering of contactless delivery options to give customers greater peace of mind.
Supply Chain Digitization with Advanced Technology
Technological advancements have always been a major driving force of improving the vast supply chain and logistics landscape. Here are a few examples.
Use of Supply Chain Platform as a Service (SCPaaS)
Internet of Things (IoT)
Artificial Intelligence (AI)
Integrated 3PL Services
Using third-party logistics management services effectively streamlines supply chain operations, ensures speed and accuracy of data input, and above all, guarantees customer satisfaction through time-saving and safe delivery protocols.
Lean Supply Solutions uses sophisticated SCPaaS cloud computing software to help clients scale their business transactions and track deliveries. We provide high-tech solutions that treat the supply chain as a vast body of interconnected networks and software systems that work together to achieve a unified objective: streamlining supply chain operations to boost customer experience and ensure the accurate transfer of data. Contact us today to learn more about our extensive contract logistics services.