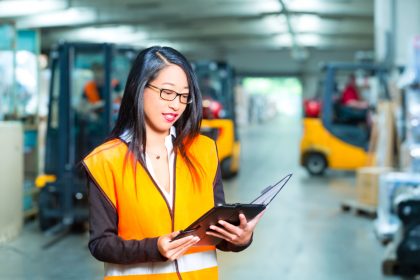 Pick-and-pack is a form of value-added service that is an integral part of supply chain management. As a result, finding an effective pick-and-pack fulfillment service can lead to numerous benefits in efficiency and effectiveness within any shipping or supply operation. Here are the most important things to keep in mind when choosing which company to outsource your pick-and-pack fulfillment services to.
What Is Pick-and-Pack: Quick Summary
Pick-and-pack is best understood as a form of centralized distribution. Under a pick-and-pack fulfillment service, products are shipped en masse to a central location—usually a warehouse run by your company or a third party partner. These large quantities are then "picked" apart and contents separated out depending on their eventual destination. These smaller bundles are then "packed" up and sent on their way.
Why Outsource to an Order Fulfillment Company?
Outsourcing to a third party fulfillment company is extremely beneficial for most small- to medium-sized businesses. These are businesses who have the sales volume to require supply chain management but which lack the funds, infrastructure, or other resources to do things like maintain or run a warehouse long term. Working with a third-party fulfillment provider allows you to get the following at a manageable rate you can actually afford:
Warehouse space tailored to your unique needs
Numerous value-added services like pick-and-pack, kitting, and more
Experienced and flexible warehouse workers who can adapt as your inventory needs change
Warehouse and inventory management systems to provide full visibility on the supply chain
Save Your Time with the Best Pick-and-Pack Fulfillment Service
Lean Supply Solutions is a leader in supply chain management and all of its associated services, including pick-and-pack. Efficiency and effectiveness is a core part of the Lean Methodology that we use to capture value and speed at every stage of our operations. With us, pick-and-pack isn't just an added service—it's a piece of common sense and a key part of what makes a lean, mean, supplying machine.
Services Provided
General warehousing
Product fulfillment
Distribution and cross dock facilities
Pick-and-pack
Vendor-managed inventory programs
Real-time inventory visibility
RF-based warehouse and labour management
RFID supply chain solutions and compliance
Yard management
Postponement services
Containment and screening
Repackaging and labeling
Reverse logistics and returns management
Asset management…and more!
Locations Served
Within Canada: the Montreal, Quebec City, Winnipeg, Vancouver, Calgary, and Edmonton areas, as well as most of Southern Ontario.
Within the Continental US: Michigan, Illinois, Alabama, Florida, North and South Carolina, Texas, Arizona, and California.
Select areas in Mexico.
Support Systems
Manufacturing support
Value-added services
To learn more about the Lean Methodology, Lean Supply Solutions' pick-and-pack services, or to ask any questions, give us a call at 905-482-2590.