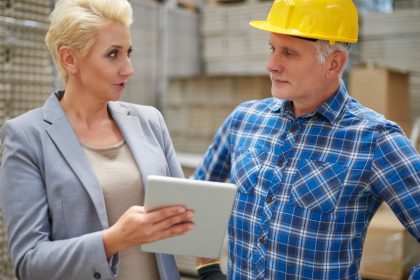 Growth is important to all businesses, but small ones will find it especially exciting. Growth means your product is in demand and revenue is increasing, but it also means you may start struggling to keep up with the regular demands of your growing supply chain and distribution operations. You might be running out of room to store products or you may be finding your manpower taxed as you try to get everything packed and shipped in a timely manner.
Situations like this are when turning to third-party warehousing and distribution services can be beneficial. Such services enable you to meet the demands of your growing business while minimizing stressors, avoid the full burdens of warehousing and distribution management, and otherwise focus on continuing growth.
Get Warehousing and Distribution Management to Focus on Building Your Business
Coordinating shipments, managing storage space, organizing order delivery, working out logistics, and more are all basic parts of warehouse and distribution management. Unfortunately, they also take up a lot of time that you could put to better use focusing on your core business and growth. Third-party warehousing and distribution services provide skilled management and supply chain integration, allowing you to devote your energy to the projects that matter most to you.
Reaching a Larger Geographic Area
As you try and grow your business, it is natural to try and expand your reach and start finding customers who are farther and farther away. As a result, you will need to find a way to properly scale up your distribution and supply chain operations to match these new distances while also making sure customers aren't kept waiting inordinate amounts of time. Third-party warehousing and distribution services have centres in key geographic areas that allow for better regional access. By taking advantage of their infrastructure, you can get a larger reach than would be possible alone.
Smaller Initial Investment
Getting a warehousing and distribution service started on your own takes a lot of time, money, and energy. You need to find a property, buy the property, hire workers and managers, make sure everything is up to code, organize processing and shipping procedures, coordinate with the supply chain, and plenty more. As mentioned above, third-party providers already have most if not all of this infrastructure in place already. Furthermore, warehousing and distribution service providers split costs among multiple clients. This allows greater flexibility in how you take advantage of their services since you only need to pay for what you use. Smaller investments mean smaller risks and also free up more funds for core business activities.
Finding the Right Third-Party Partner
Ideally, you will partner with a warehousing and distribution company that shares your preference for flexible, cost-effective services. This is part of the reason why Lean Supply Solutions created the Lean Methodology. Our proven philosophy is based around eliminating any operations, equipment, or resources that are not capable of adding value to your supply chain. By ensuring the right products are provided to the right customers at the right time, we offer consistent, predictable, and quality results. To learn more about the Lean Methodology and how we can use it to help your business, give us a call at 905-482-2590.