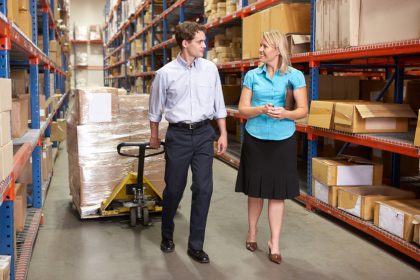 When it comes to getting the most value out of your warehousing and distribution systems, efficiency is crucial. Being efficient saves time and money that can be used to grow other parts of your operation. To that end, it's time to look at one option that can help almost any business save money. It's time to talk about kitting.
What Is Warehouse Kitting?
Kitting process refers to combining two or more finished products into a larger group, which is then sold or delivered as a package. Kits are considered a single unit no matter how many individual products make them up even if they have their own SKUs and tracking numbers. Kitting can apply to many types of products, but it is seen in some more than others. A few common examples of product kits are:
Book series
Product samplers
Promotional packets
Computer or video game bundles
Media kits
Commonly purchased bundles, like "two for one" or "two for the price of three" deals
Basically, a kit is any pre-defined set of products that would be commonly grouped together or are purchased as a single package.
How Does Kitting Save Money?
The key way kitting saves money is by speeding up the productivity flow of the warehouse. Without kitting, workers only assemble the package when the order comes in, taking time to pick-and-pack individual components before wrapping them up and adding the proper SKU. With kitting, all of this is done beforehand. The kit itself becomes an inventory item that can be taken from the warehouse shelf and sent along to the customer.
The Benefits of Kitting
If you do your order fulfillment in house, you save time that can be used to stay on top of (or get ahead of) other orders.
If you outsource fulfillment, kitting can save you money since it results in lower pick-and-pack costs (since each kit is considered a single unit)
Shipping items in kitted form, instead of assembling them later, means fewer mistakes and returns.
You can develop custom boxes to allow for more efficient and cost-effective packaging.
The Key to Efficient, Effective Operations
Lean Supply Solutions is a third-party logistics provider that uses the Lean Methodology to help clients by overseeing all elements of the supply chain, including providers, infrastructure, and participants. Our proven philosophy is based around eliminating any operations, equipment, or resources that are not capable of adding value to your supply chain. By ensuring the right products are provided to customers at the right time, we offer consistent, predictable, and quality results. To learn more about the Lean Methodology and how we can use it to help your business, give us a call at 905-482-2590.