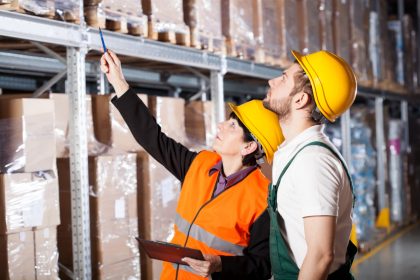 In the modern market, consumers are used to being able to get what they want. This not only refers to the ability to find a product, but to get their orders customized to their preferences, delivered in the right time frame, and sent to their doorstep. These and other elements of personalization affect all steps of the supply chain from stores to manufacturers to logistics providers and suppliers. Unfortunately, personalization comes with a cost and costs will inevitably add up. As a result, it is more important than ever to derive added value from existing warehousing and distribution activities.
Methods to Get Added Value
Value-added services come in numerous different forms and some are more suited to certain product types over others. Consider the following possibilities when looking for ways to derive extra value from your warehousing and distribution systems.
Kitting
Kitting can be understood by using a television as an example. When buying a television, you are receiving a few different things in  the box. There is the television itself, along with a remote and possibly HMDI cables or other plugs. The television cannot be  changed, but the other elements can. By mixing and building kits of these other items beforehand then adding them to the finished  good (the television), extra levels of customization and value-added speed-to-shelf improvements can be obtained.
Repackaging
This is what happens when an existing product needs to be changed in some way prior to being shipped to the customer. Examples  of repackaging could be changing a product's manual to a newer version, swapping a phone's casing for a new or more popular model, or some other form of design alteration. Repackaging can also be used when a defect of some sort has been found in the packaging itself and more protection is deemed necessary. Effective repackaging allows for products to retain or increase in value and or be sold faster.
Pick-and-Pack
Pick-and-pack is a form of value-added warehousing service that adds product distribution and fulfillment on top of a warehouse's storage activities. Under this service, the warehouse becomes both the site where products are held as well as from where they are distributed. Pick-and-pack has a fair level of overlap with bundling and kitting since it means that the warehouse is also where product packages are assembled and customized for the consumers. Pick-and-pack is best for warehouses that are in centralized locations so they can be efficiently placed distribution centres with a large reach.
Lean Supply Solutions is a third-party logistics provider that uses its Lean Methodology to help clients by overseeing all elements of the supply chain. By ensuring that products are provided the right service at the required time, we offer consistent and predictable quality results. To learn more about the Lean Methodology and how we can use it to help your business, give us a call at 905-482-2590.