Value Added Services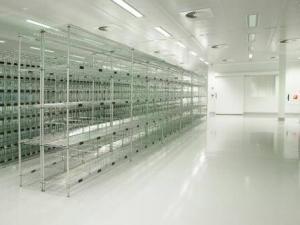 Given the on-going cycle to implement Lean Manufacturing Principles by our clients, overall level of inventory within the entire supply chain is reducing, putting additional pressures on all parties to ensure quality of the product is flawless. By utilizing Lean Supply Solutions extensive capabilities, manufacturing facilities as well as their suppliers can perform value added services within the supply chain, saving time and cost. Services from Just-in- Case to on-going programs allow all parties quick and effective method to respond to any challenge within minutes from occurrence. Value added services offered are:
Material Screening
Containment Services (in our facilities as well as end client plants)
Pre-Delivery Inspection programs
Incoming Inspection (based on client sampling requirements)
Repackaging
Labeling
Returnable Container Management
Sub-assembly services
Demand Planning Services
Supplier Development
Resident Engineering Services
Postponement Services
Reworking
Applying the expertise of leading edge solutions customized for your companies particular challenges and requirements, allow us to implement the right strategy to improve manufacturing facility competitiveness.
Value-added services are an additional perk you get from a service provider that goes above and beyond. In terms of logistics, the term usually refers to any extra services beyond basic warehousing and shipping. Value-added services are essential in the modern logistics industry as a way to remain efficient and stay on top of the demands of supply chain management. As part of our efforts to provide our clients with the best results, Lean Supply Solutions offers the following value-added services:
Containment Services: No one likes faulty merchandise, and containment services are designed to stop flaws at the source. This service identifies any defective materials and isolates them from the supply chain before they get a chance to enter the production line.
Repacking: Whether you need to change a product to your business's branded packaging, reconfigure and repack a product, or change a kit to comply with a unique customer demand, repacking services are for you.
Sub-Assembly Services: Not all assembly has to be performed at the time a product is manufactured. In some cases, you can have a more lean and efficient operation by moving assembly of certain elements further along in the supply chain. When this is the case, we are happy to help.
Postponement Services: Unpredictable or unexpected shifts in demand are just some of the reasons why you may find yourself with an unbalanced inventory. Postponement services ensure shipments of some parts are held off or delayed until proper levels are restored.
Reworking: No matter how sophisticated your operation, you will inevitably be faced with products that have to be adjusted, repaired, or otherwise reworked before they can be fit to send to a customer or store. Reworking is a form of reverse logistics that takes products and employs various steps from the repair, refurbishment, or, if necessary, recycling processes as a way to extract maximum value.