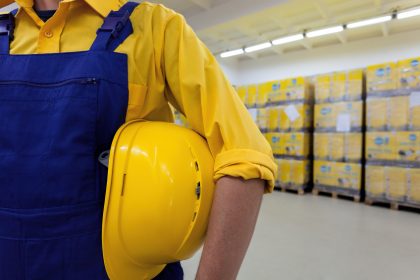 When most people think about ways to optimize supply chain management, a few things commonly come to mind, with improving delivery times, reducing errors, and better customer service being common ways of enhancing supply chain efficiency. However, there are a number of additional means through which you can get extra value from your operations, though some are more hidden than others.
Make Use of the Cloud
The cloud is a form of virtual storage that hosts files online. The advantage of cloud storage is twofold. First, essential information is safe in the event something happens to your systems and computers. Second, that information can be accessed from any internet-enabled device, so you can monitor reports or prepare documentation from anywhere with a signal. While the cloud should not be the only form of storage your business uses, taking advantage of its features can streamline many managerial elements and help keep everyone on the same page.
Use Social Media
Facebook, LinkedIn, and the like are probably not the first things to jump to mind when looking for ways to enhance supply chain profitability, but these tools can be surprisingly useful. Social media lets you keep an eye on developments among clients, manufacturers, and suppliers, allowing you to stay abreast of current issues, network with other businesses, and forge better connections with customers. While these are not directly tied to supply chain enhancements, they can all lead to improvements and attracting more business.
Inventory Management
There is a careful balancing act between keeping inventory low (only having as much as you need) and having enough extra stock on hand to cover unexpected developments like late shipments or last-minute orders. Developing a robust inventory management system will help alert you to possible shortfalls ahead of time, more accurately anticipate customer demand, and create an adaptive but efficient means of controlling stock levels.
Radio Frequency Identification (RFID)
One of the more useful technologies in supply chain management is Radio Frequency identification (RFID). By placing these chips on each product, inventory tracking becomes a highly simplified and manageable activity. This makes it easy to improve supply chain efficiency since errors in orders can be quickly recognized and fixed and maximum visibility over shipments is present at all times. The integration of RFID and computerized systems also allows for simplified supply chain services and lower operating costs overall.
Establish Metrics
You can't improve unless you know what needs improving, and getting proper metrics established plays a huge role in this. You may find that your current evaluation misses key factors or is otherwise looking at the wrong thing. It's also possible there are odd inefficiencies entrenched in your practices just because "that's the way it's always been done." Taking time to not only develop a proper means of assessing performance but putting a critical eye on your own operations can find areas of value, areas that need improving, and areas that need to be cut out altogether.
Analyze Information with Customer Needs in Mind
The first part of customer-focused analysis is to make sure products are getting delivered in a timely and affordable manner for both you and the recipient. The second part is not considered as often: figuring out if what you have is what customers actually want. Every product has its own niche and popularity, or lack thereof, and being able to track and analyze this information can give insight into customer desires and help you plan out future approaches.
Lean Profitability
These tips are just some of the things Lean Supply Solutions keeps in mind when carrying out the "Lean Methodology," a proven philosophy based around eliminating any operations, equipment, and/or resources that are not capable of adding value to our clients' supply chain services and efficiency. By striving to ensure that the right products are provided to the right customers at the right time, Lean Supply Solutions is able to offer consistent, predictable, and quality results.
To learn more about the Lean Methodology or Lean Supply Solutions' warehousing and distribution services, or to ask any questions you may have, give us a call at 905-482-2590.