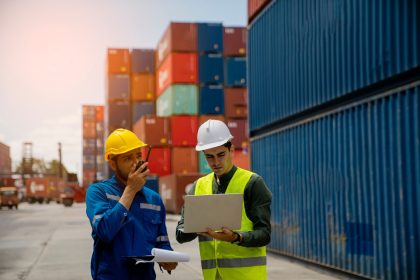 Good customer service is essential for any successful business. But what does it take to ensure you're providing the best possible experience for your customers? One of the key ingredients is an efficient supply chain management system. Being able to effectively handle all the processes that go into getting a product supplied to a customer—from raw materials sourcing through delivery and aftercare—gives businesses a competitive edge in today's crowded marketplace.
In this blog post, we'll explore how to improve customer service through supply chain management and how to make sure your customers keep coming back again and again.
Understanding Customer Expectations
In today's world, the expectations of modern customers have drastically evolved from what they were a decade ago. Customers now seek convenience, speed, and personalization in almost all of their interactions with businesses.
It is no longer enough to simply offer good products or services; customers are looking for businesses to go above and beyond their basic needs.
This evolution in expectations has become a challenge for businesses across industries. Meeting and exceeding these expectations has become the key to gaining customer loyalty and remaining competitive in the market. Businesses must stay up to date on the latest trends and technologies in order to effectively meet the modern customer's expectations.
The Crucial Link Between Supply Chain and Customer Service
The connection between supply chain efficiency and customer service excellence cannot be overstated. An efficient supply chain ensures that products are delivered on time, in the right quantity, and at the correct location. This boosts customer confidence and enhances their experience.
On the other hand, supply chain disruptions can be detrimental to customer satisfaction. A disruption could lead to a delay in product delivery, faulty products being shipped, or even a shortage of products. This could result in lost sales, unhappy customers, and irreparable damage to a business's reputation.
Ultimately, businesses that prioritize efficient supply chain management are better positioned to provide top-notch customer service and gain a competitive advantage in the market.
Strategies for Improving Customer Service Through Supply Chain Management
Below are some strategies for improving customer service through efficient supply chain management:
Demand Forecasting and Inventory Management
Through demand forecasting, businesses can ensure that they have the right amount of stock on hand at all times, which reduces the risk of running out of popular items or overstocking less popular items. Additionally, businesses can use sophisticated inventory management systems to track the movement of goods throughout the supply chain so that they can quickly identify any potential issues before they arise.
Related: The Role of Demand Management in Supply Chain Optimization
Efficient Order Fulfillment
Businesses should strive to streamline their order fulfillment process by automating as much of it as possible and ensuring that there are no delays in processing orders. Additionally, businesses should make sure that their order fulfillment system is integrated with their other systems so that customers can track their orders in real-time and receive accurate updates on when their orders will arrive.
Streamlining Logistics and Distribution
Streamlining logistics and distribution is another important part of supply chain management for improving customer service. By optimizing delivery routes and consolidating shipments, businesses can reduce shipping costs while also ensuring that products arrive on time and in perfect condition. Additionally, businesses should look for ways to reduce waste in their supply chains, such as reusing packaging materials or using more fuel-efficient vehicles for deliveries.
Inventory Visibility and Transparency
Having visibility into inventory levels across the entire supply chain is key for providing good customer service and for supply chain effectiveness. This allows businesses to quickly identify any potential issues with stock levels or delivery times before they become a problem for customers. Additionally, having transparency into inventory levels helps businesses ensure that customers are not overcharged due to inaccurate stock counts or incorrect pricing information
Leveraging Technology for Enhanced Customer Service
As modern-day businesses continue to search for innovative ways to satisfy or exceed customers' expectations, leveraging technology has become more crucial than ever.
Companies are now adopting advanced data analytics, artificial intelligence (AI), and the Internet of Things (IoT) to improve supply chain management and customer service. IoT allows businesses greater tracking capabilities and real-time visibility of products, thereby reducing errors and improving inventory management. AI-based chatbots and virtual assistants allow firms to offer 24X7 customer support, answering their queries and providing assistance efficiently. The use of data analytics is also playing a critical role in identifying customer behaviour patterns, enabling businesses to provide personalized recommendations and better customer engagement.
Leveraging these technologies in supply chain management and optimizing customer service processes not only results in better customer satisfaction but can also increase profits and gain a competitive advantage.
Best Practices for Sustainable Improvement
Sustainable improvement is essential for businesses to thrive, particularly when it comes to enhancing customer service through supply chain management. To achieve this, businesses should focus on several key takeaways and best practices.
Firstly, relationship management with suppliers is critical, as good relationships ultimately translate into smoother and more efficient operations. Alongside this, investing in technology such as AI and machine learning can allow for increased transparency and real-time tracking of products through the supply chain.
Ultimately, these practices allow for improved customer experiences and increased value proposition.
Choose Lean Supply Solutions to Improve Your Supply Chain Efficiency Today!
In today's rapidly evolving market, customer service is more important than ever. A key aspect of delivering exceptional customer service is a well-functioning supply chain. By choosing Lean Supply Solutions, you can ensure that your supply chain is optimized for maximum efficiency, leading to improved customer satisfaction.
Our services include contract logistics, manufacturing support, consulting and project management, product and order fulfillment, warehouse and distribution, e-commerce fulfillment, pick and pack, and more. Contact us today to get a free quote.