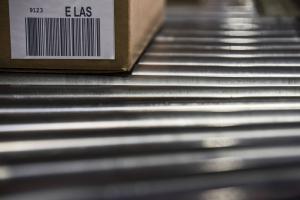 Shipping a package isn't complicated, but you should know that there are certain requirements when shipping boxes to customers. One of these requirements is a shipping label. These labels are the only way you can get a courier to deliver your products, as they provide the necessary information to get the job done. Here are some frequently asked questions and answers about shipping labels.
1. What Are Shipping Labels?
Shipping labels are identification documents that present information about the shipment. They are attached to boxes when orders are sent out for delivery. Every e-commerce seller must have shipping labels on their boxes to get their shipments to their customers.
The labels will differ depending on your courier of choice but will always show important information such as the recipient's name and address, the weight of the shipment, and the tracking barcode. This information is required for any courier to deliver your package from its starting point at your warehouse to its destination.
Along with this important information, shipping labels also specify the contents of the package. This is especially the case for international shipments. They also include details about the method of shipping (standard or express).
Shipping labels can only be used once; a new one must be issued each time a new shipment is sent out.
2. What Is the Ideal Structure for Shipping Labels?
Every shipping label must have certain information on it for your courier to deliver the package to your customer. Here is the structure of shipping labels regarding the information you must provide.
Return Address: This is valuable in cases where the package cannot be delivered. This address should be of your third-party logistics provider's (3PL) warehouse or home (if you run your business from a home office).
Destination Address: This is the address of your customer to inform the courier where the shipment needs to be delivered. The postal code or zip code should always be included to make it easier to accurately route the shipment.
Shipping Date: This is the date the shipment needs to be sent out for delivery. It helps couriers confirm that the shipment is moving along the line following the right timelines.
Package Weight: This is another vital piece of information that should be included on the shipping label. The weight determines the cost of shipping and impacts how the courier sorts the packages.
Shipping Class: This feature is an important determiner of how long it will take to deliver the item. The names vary, but they communicate the speed (standard, express, next day, etc.)
Barcode and Tracking Number: This information helps track the movement of packages during shipment.
3. Where Do I Get Shipping Labels?
There are a few ways to get a shipping label, depending on where you are purchasing your shipping service. If you use a shipping service, you can easily get a label directly from your dashboard. Or, you can generate and print packing slips and customs declarations for shipments on your own by visiting your courier's web site.
4. Can I Print Shipping Labels from Home?
Shipping labels can be created from the comfort of your home. You can simply download and print your shipping labels directly from your courier website or dashboard. This is the easiest way to create your own shipping labels at home if you run your ecommerce business from there.
If your business is growing, however, you may want to reconsider how you manage your logistics. There are 3PL providers that not only handle shipping labelling and delivery, but they also take care of multiple responsibilities, so that you can focus on sales and marketing.
5. Do I Need a Special Printer to Print Shipping Labels?
In general, you will not need a special printer to print shipping labels. You can download these labels directly from your courier's website or your dashboard and print them on any printer. However, you will need to purchase clear, plastic stick-on envelopes to put the slips inside and adhere them to the boxes. Or, you can tape or glue them to the package. There are special printers that can print self-adhesive shipping labels for you.
6. How Can Lean Supply Solutions Help Improve My Shipping Process?
Shipping labels are one important factor to ensure you have right when sending deliveries to customers, but there are more details to address before the labels are slapped onto your boxes.
With the help of an experienced 3PL partner like Lean Supply Solutions, you can access the right shipping company that gets your products to your customers safely and on-time. As a 3PL partner, we have the services you need to exceed your customer expectations, get better tracking of your inventory and supplies, prepare and forecast changes, and more. When it comes to your shipping process, there is little room for error if you want your business to grow and profit. This is why working with a 3PL partner is an unmatched solution.
If you are looking for the right company to partner with, Lean Supply Solutions is the answer. We rise to the challenge of meeting our clients' needs through our services, which include product fulfillment, warehousing and distribution, e-commerce fulfillment, warehouse pick and pack, order fulfillment, shipping, delivery, and more. To learn more about outsourcing to us, or to ask any questions, contact us today.