Lean Supply Solutions Inc. is announcing the merger of Justa Kitting Inc. and Lean Supply Solutions Inc.  Merged company will continue to operate under the brand name of Lean Supply Solutions Inc, with Head Offices located in Toronto, Ontario, Canada.  All management teams from both companies will continue to work at the merged company holding various key positions.
The merged company will continue to provide superior supply chain solutions to clients in retail, automotive, high tech, pharma and e-commerce industries in Canada, US and Mexico with now enhanced capabilities in fulfillment and direct mail services.  These additional capabilities will allow Lean Supply Solutions Inc to enhance service offerings to existing and new clients within the fulfillment and direct mail service offerings.
Lean Supply Solutions is a provider of integrated customized logistics solutions for most complex supply chains around the world. Using unique blend of lean processes, leading edge IT systems and world class quality systems, we provide quantifiable value for our clients.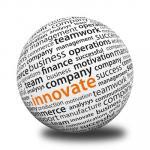 Lean Supply Solutions, is a privately owned corporation, and is focused on providing innovative solutions for a large and diverse base of multinational, regional, and local companies, including clients operating in industries with unique supply chain requirements. Using unique blend of lean processes, leading edge IT systems and application of world class quality systems, we provide quantifiable value for our clients. Our mission is to quantifiably enhance our clients' competitiveness by providing innovative, leading edge solutions in a lean supply chain management. We strive to provide world class service and establish our client relationships on trust, professionalism, accessibility, and leading edge technology and processes. We provide forward-looking end-to-end contract logistics capabilities, customized technical services, IT solutions, 4PL and consulting services by supporting major OEM assembly operations and tier-one facilities.
LSS' advanced technology and services within your supply chain allows our client's team to focus on their core competencies and position for growth. Our supply chain expertise, based on proven industry best practices, provides fully integrated solutions to remove waste and increase productivity in your supply chain.

Justa Kitting Inc. is a leader in the marketplace as a full service Fulfillment and Direct Marketing provider.

We offer clients multiple solutions for Fulfillment Services, Distribution and Direct mail. We have assembled a unique blend of talent and equipment to offer our customers an invaluable fully integrated solution.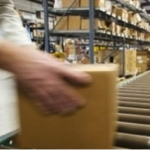 Let Justa Kitting Inc. manage the details of implementation so that you can focus on strategy. We offer experience and expertise, an enthusiastic team and services enabled by the latest technology.  Whether your campaign is large or small, or whether you need one fulfillment service or end-to-end fulfillment support, Justa Kitting Inc. provides complete solutions that serve your end goal.   For further information please contact Tom Krzepkowski, via e-mail tk@leansupplysolutions.com or via phone at 416 748 8982  Ext 112.