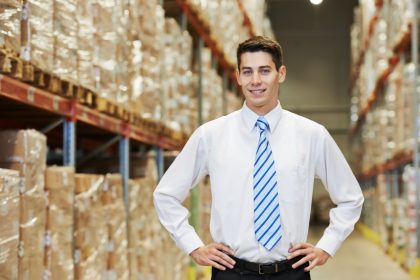 The supply chain is everything required to get your product or service to your customer. It is a series of events and processes that involves the movement of materials, finished goods, information, and money. For a lot of small businesses, the supply chain is seen as a lesser concern. After all, so long as you have enough supply to meet customer demand, why would you worry about how it gets there when you have more pressing business matters to attend to? Although common, this view is unfortunately not going to produce the best possible results.
How Supply Chain Management Improves Primary Goals
There are a number of ways that supply chain management will benefit your business. However, the three most important objectives of supply chain management are as follow:
Reduced Costs
If you have never given your supply chain a proper evaluation, then that means there are likely many inefficiencies present that are costing you money you don't need to spend. Taking the time to manage your supply chain means reducing costs and saving money that can be better spent elsewhere.
Improved Operations
A good supply chain is like a timely freight: it gets items from point A to point B with no fuss, delays, or hitches. Stability is always preferred when your supplies are involved.
Happy Customers
A better supply chain means your products or services can get to customers in the timeliest way possible. As your management of the supply chain improves, you can offer better customer care and options that will keep people coming back for more.
Forming a Supply Chain Strategy
It's one thing to know the objectives of supply chain management, but it's another thing to actually instil an efficient strategy. Here are some things to consider:
Consider Overall Business Strategy and Objectives
Before you can begin to design a management strategy for your supply chain, you need to consider how it will fit in with your overall business approach. You likely have a direction you want to go, customers you want to target, services you want to expand, and the like. Your supply chain strategy should compliment and support these objectives as well as your overall management style.
Map the Chain
Get a bird's eye view of the entire supply chain and map out how your products get from raw materials to finished products in your customers' hands. Since this can be a very large process, it helps to break things down into stages. Examine where the original material comes from, where and how it is turned into the finished product, and how that product is delivered to you and/or your customers.
Develop a Plan
Once you have a grasp of your supply chain, begin considering plans for improvement. Look at common benchmarks for your industry and see where you line up. Are there inefficiencies that can be corrected? Suppliers or manufacturers that you can switch to who offer better rates, faster results, or other benefits? Make sure to have specific performance goals in mind for this part. By having an ideal rate of improvement in mind, you can better tailor your plan and make it more specific to your needs. A concrete, measurable improvement also means that progress of the plan will be easier to track.
Find Efficient and Effective Help
Lean Supply Solutions is a third-party logistics provider that uses its Lean Methodology to help clients by overseeing all elements of supply chain providers and participants. Our proven philosophy is based around eliminating any operations, equipment, or resources that are not capable of adding value to your supply chain. By ensuring the right products are provided the right customers at the right time, we offer consistent, predictable, and quality results. To learn more about the Lean Methodology and how we can use it to help your business, give us a call at 905-482-2590.