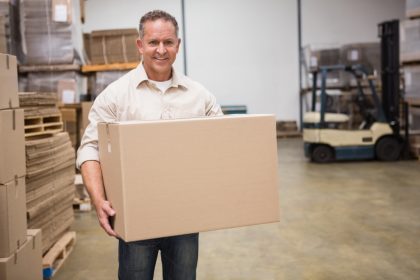 The goal of conventional logistics is to move things forwards from manufacturer to warehouse to shipping to customer. However, not all products stay on the customer's end. Warranty returns, damaged or defective products, equipment upgrades, buyer's remorse, or simple delivery errors can all result in products getting sent back through the supply chain, potentially all the way up to the manufacturer level. This process is naturally referred to as "reverse logistics" since it represents an inversion of the typical flow of a supply chain. Depending on how well run a reverse logistics process is, costs from these steps can be anywhere from minimal to colossal. Therefore, being able to keep things efficient is extremely important.
What Triggers Reverse Logistics Services?
Although the specific cause of an individual product's return can vary   wildly, there are a few common categories they can fall in to.
Recalls
Whether as the result of a legal mandate or precautionary measure, a   business will sometimes be forced to issue the recall of a batch  of its   products.
End-of-Life Returns
This often comes up when your business serves as a supplier to other stores. Eventually shop managers will decide (or be told) to stop selling older goods and make way for newer ones. Any of the older products that are left over will be sent back.
Seasonal Returns
Holidays mean special products and sales, but when the festivities end, there is usually inventory left over that needs to be sent back because it's no longer seasonally relevant and to free up space.
Parts or Repair
If a product becomes damaged, a customer may send it back to be repaired and returned to them. This can be the result of a warranty or other customer service programs, but it can also be due to mishandling during delivery.
The Three 'R's of Reverse Logistics
An effective and efficient reverse logistics service is one that can not only easily move products back up the supply chain, but one that is also capable of recapturing value and minimizing losses. Much like with recycling, reverse logistics has its own little components—called the three 'R's—that govern its main operating goals.
Restock
If there is nothing wrong with the product itself, the most logical solution is to repackage the item and prepare to sell it elsewhere. This could mean returning it to the warehouse shelf or sending it off to another brick-and-mortar location to be resold. You may not be able to restock some products easily, so they will have to be liquidated in a secondary market instead.
Repair or Refurbish
If a product is not in sellable condition then it must be mended. It may need new parts, a bit of cleaning or a number of other tasks in order to get it in good-as-new condition. Repairing and refurbishing does cost more than restocking, but that cost is still less than writing the whole thing off as a loss. This process is also used in the case of warranty-related returns where the product will be fixed and then shipped back to the customer.
Recycle
In the worst-case scenario, a product is not in a condition where it can reasonably be fixed or resold. These instances call for the product to be disassembled for spare parts, if at all possible. Disassembly is common in machinery, cars, tech products, and similar items. How effective this process is at recapturing value will naturally vary depending on what the product actually is along with its condition.
Efficient and Effective
Lean Supply Solutions is a third-party logistics provider that uses the Lean Methodology to help clients by overseeing all elements of supply-chain providers and participants. We provide a set of tools and processes to facilitate lean reverse logistics that help to maintain the value of goods throughout the process, while also tracking relevant information needed. Our philosophy is to eliminate any operations, equipment, or resources that are not capable of adding value to your supply chain. By ensuring that products are provided the right service at the required time, we offer consistent and predictable quality results. To learn more about the Lean Methodology and how we can use it to help your business, call us at 905-482-2590.